New Class at RA MA on Fridays starting tomorrow 5/3 + Upcoming Events
---
---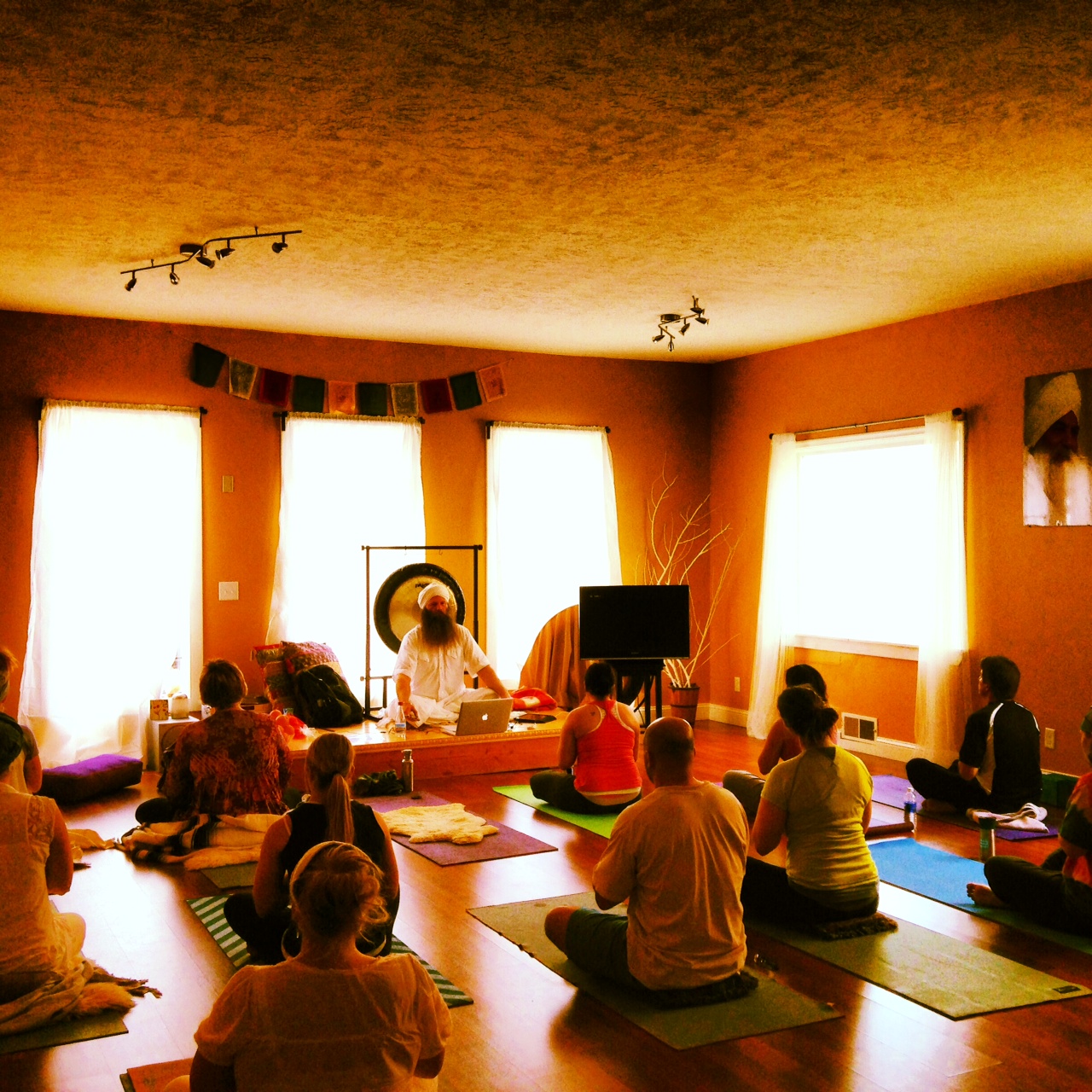 RA MA Institute . Tomorrow at 4 PM
I will be teaching my first class here. It's gonna be a regular class, Fridays at 4 O'Clock- The Real Happy Hour and a Half. RA MA opened just two weeks ago. The space is beautiful and the energy is amazing. A lot of people put a lot of energy into the design and arrangement of that place and I am very excited to be applying the art of teaching kundalini yoga there.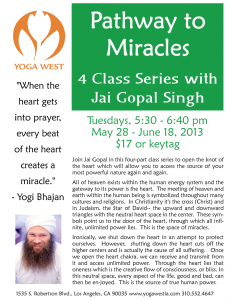 Pathway to Miracles:
On Tuesday May 28th We will begin a 4-class series at Yoga West on opening the heart – the pathway to miracles. The heart's energy field is thousands of times stronger electro-magnetically than the brain's. Following your heart can change the composition of the atoms around you, literally forming the path for you to experience the world of your true nature and purpose. First we must open the channels that allow this energy to lead us into the flow of our spirit. This is a regular class series so your class passes are valid.
Upcoming Greatness – Vitality & Stress in Satna Monica: Really excited for this
course. On May 20th Harijiwan and Tej will be teaching a Level II course on Vitality and Stress at the Santa Monica Bay Women's Club. I can't begin to tell you how my mind has changed for the better after taking these last two level two courses with Harijiwan. The shift is on a quantum level. If you really want to take a jet plane to a better, more awesome you, then get on board. There's turbulence, I'm not gonna lie, but if you fasten your seatbelt you land a much stronger, brighter, more powerful and happier person. At least that's what happened for me.
Sat Nam.
Jai Gopal
---
---