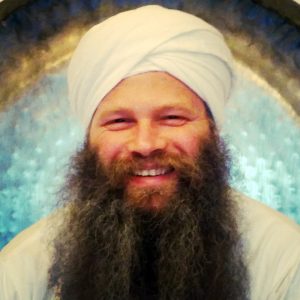 Jai Gopal
Jai Gopal is a West Point graduate and former army officer who found yoga after an injury left him unable to do his regular training regimen.  The balanced mix of exercise, meditation and relaxation immediately attracted him to a regular Kundalini Yoga practice.  He developed and began teaching Kundalini Yoga Boot Camp programs, which take students through a regimen of Kundalini Yoga and Meditation, to solidify practice and foster lasting change.  Jai Gopal's classes are lighthearted and fun, yet focused and deeply relaxing.

Jamila Starwater Tazewell
 The goal of every class  is to deeply empower the body and energy field with higher frequency energies so that we can enjoy our lives. Light hearted and down to earth, Jamila's classes are an opportunity to drop the illusion and connect with who you really are.
Jamila has been teaching Kundalini yoga since 2007 and continues to deepen her awareness and understanding of this vast technology through studying with her teachers Harijiwan and Tej Kaur, continual level 2 training courses, participation in five level 1 courses, and a strong daily practice. She credits the great success in her design business, 11:11 Enterprises, to her ongoing, daily Sadhana.